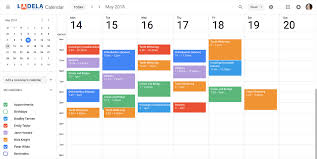 We have created a publicly shared Google calendar to be used by all downtown businesses to announce any event they wish to post. This calendar is a public calendar, so the whole world can view, but only those with permission can edit.
If you or your business would like to add events to this public calendar, please respond to this email and your email address will be added to the list of administrators of this calendar. Once added, you will get an email invite.
This is a Google calendar, so if anyone is not familiar with the use of this calendar, please don't hesitate to ask for help. Once you get the hang of it, it is pretty easy to manage.
We will put together a small instruction sheet for all admins to follow when putting an event on the calendar so that there is some structure to all the events.
This shared public calendar can be linked to any web site or facebook page for all to see. For an example of its use, view this calendar at
Link: www.historicdowntownfremont.com
URL: http://www.historicdowntownfremont.com/events
Click here to view: Shared Google Calenda
If you have any questions or would like some help, please feel free to reply to this email message.
Fremont Downtown Development Group